Current Employment Opportunities at Fork & Salad Maui
Job Title
Job description Aliquam facilisis felis a sem molestie, vitae feugiat nisi consectetur. Ut dapibus sem non turpis mattis ultricies. Aliquam fermentum luctus quam, ac porta ligula suscipit at. Suspendisse potenti. Aliquam mattis tincidunt augue, quis malesuada urna tincidunt eget. Duis porttitor massa eu nisl maximus mollis. In aliquet dignissim arcu, ac tristique ligula molestie a. Nunc eget sodales mi. Vestibulum convallis risus sit amet nibh pharetra vestibulum. Donec nec lectus sit amet nulla rhoncus feugiat vitae eget libero. Pellentesque accumsan, orci non consectetur hendrerit, augue elit condimentum arcu, id eleifend enim urna in est. Pellentesque sed orci in orci ultrices sodales eu vel ligula. Cras et erat mauris. Nulla non justo lacinia, feugiat justo eget, egestas mi. Nulla cursus vestibulum porta.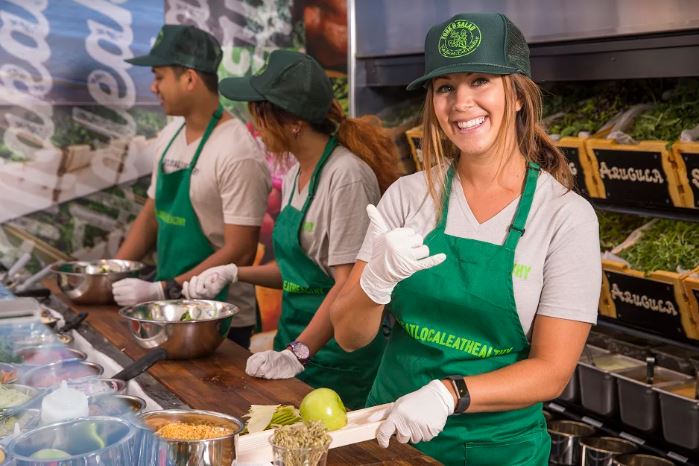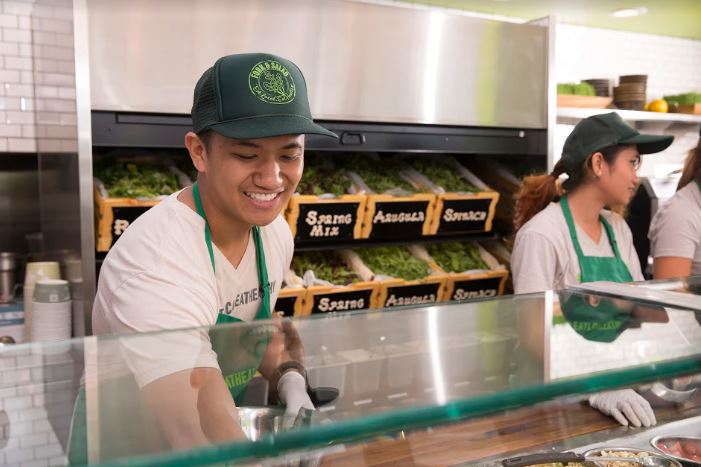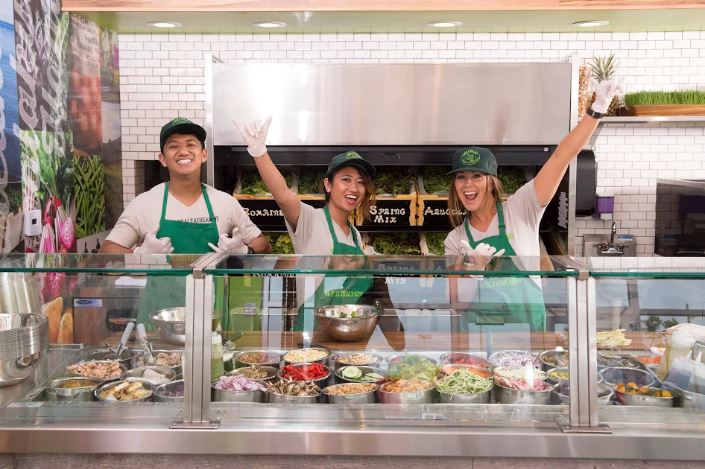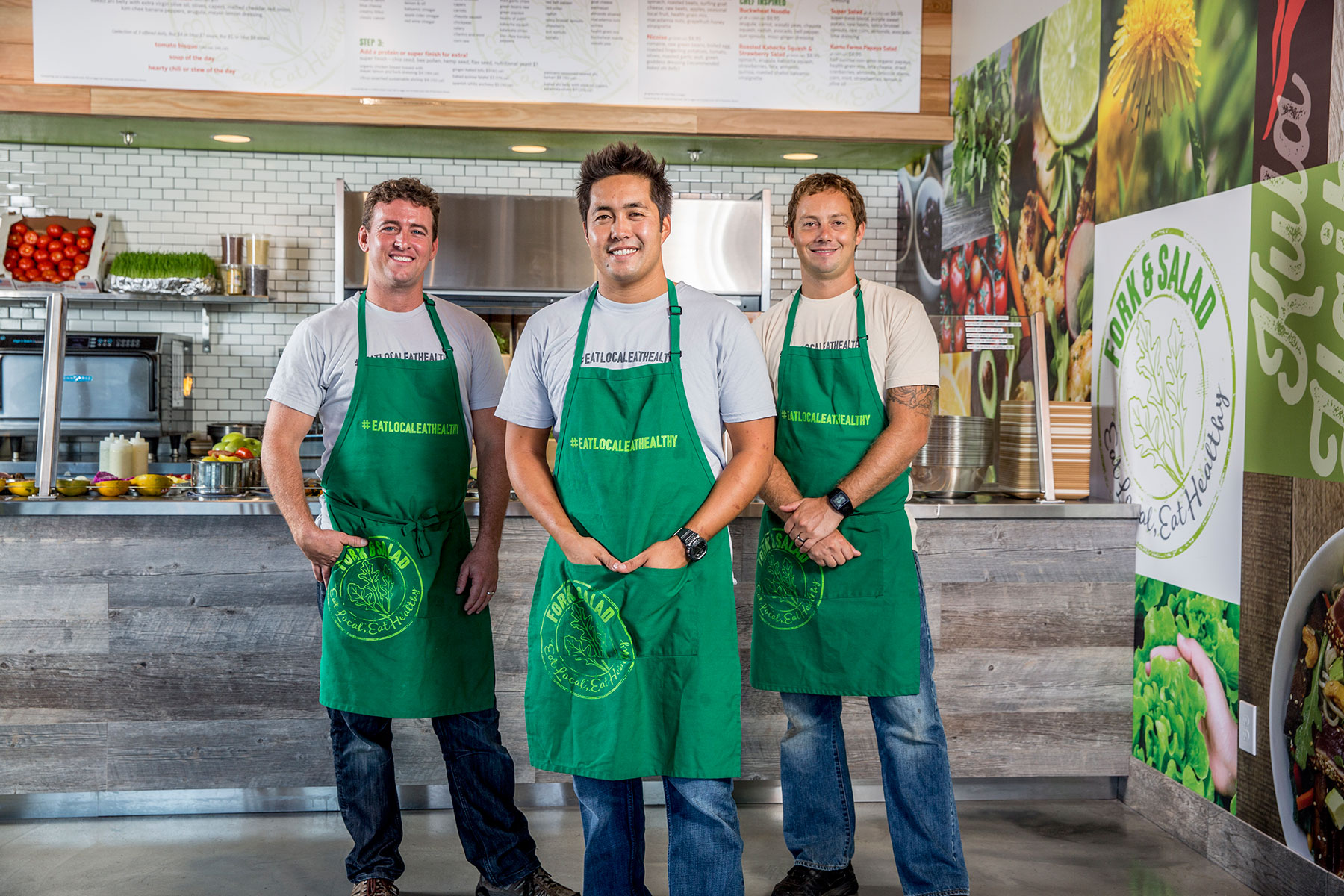 Download Media for Commercial Use
We've put together some images for you to use when publishing or sharing content about Fork and Salad. To access the files, click on the green button at right. If you need more images or have questions, please contact us. Thank you!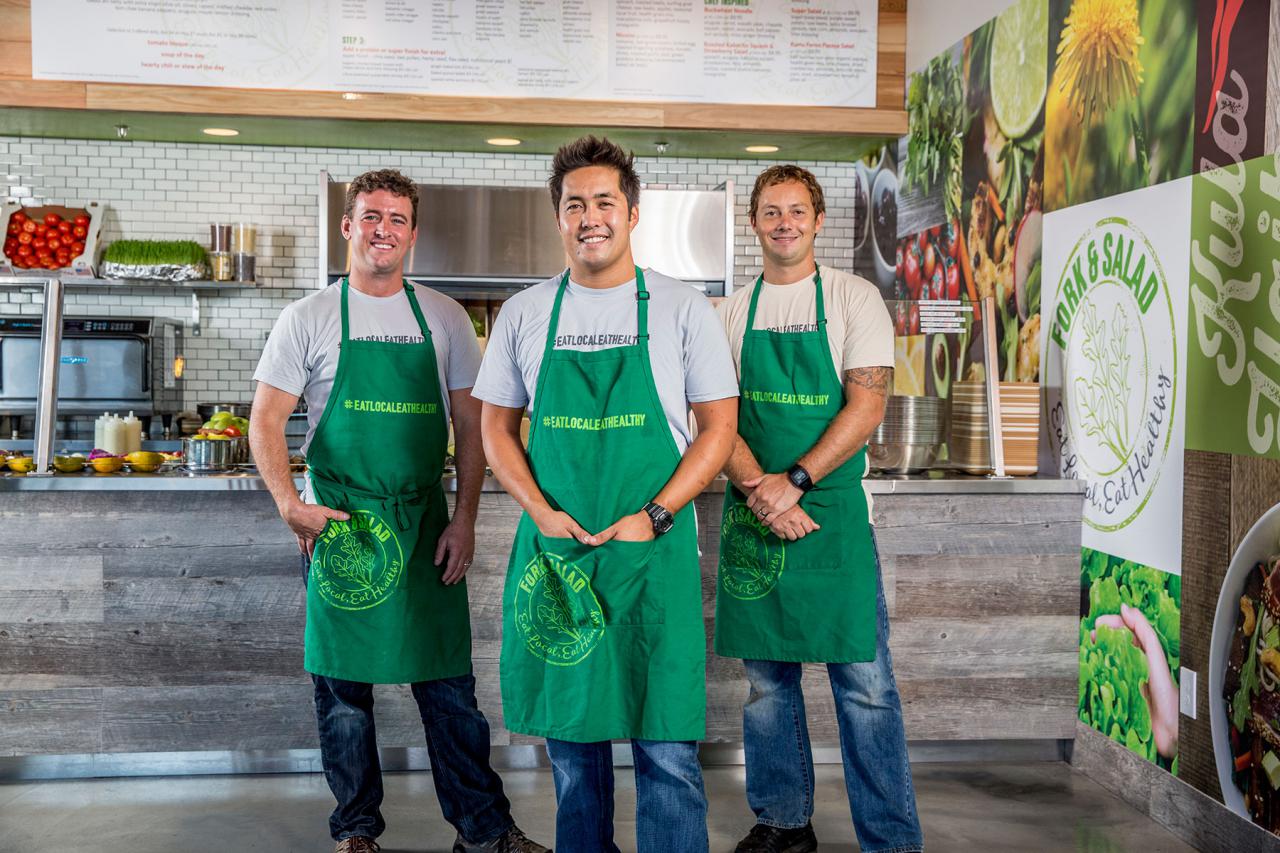 Fork & Salad Franchises, Expands to Mainland
The owners of Maui-based Fork & Salad announced they are expanding to the U.S. mainland and beyond with a new franchise operation. Owners Jaron Blosser, Travis Morrin and Cody Christopher are teaming up with Fransmart, a global leader in franchise development that's grown brands such as Five Guys Burgers & Fries and Qdoba Mexican Grill into household names. Fork & Salad franchises are now available from coast to coast, with goals to expand the fresh concept and share the spirit of Aloha worldwide.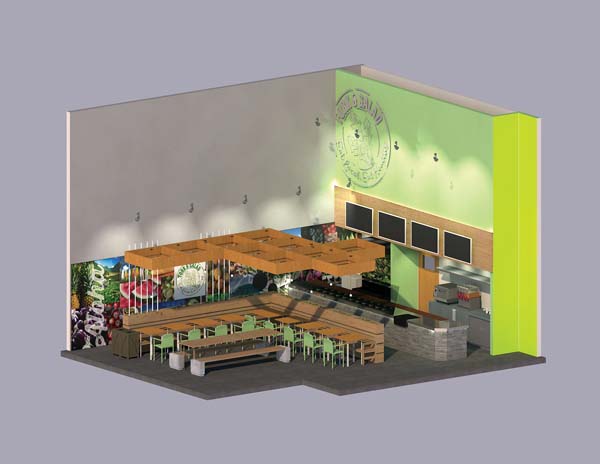 Puunene Shopping Center filling up
As for Fork & Salad, the project is in the design phase with owners Jaron Blosser, Travis Morrin and Cody Christopher hoping to open the site by late spring, according to a news release. The 1,400-square-foot eatery will provide indoor seating for more than 30 with dine-in, takeout and pickup options.
The business focuses on farm-to-table fare with fresh salads, sandwiches and soups. A Kihei outlet in the Azeka Mauka shopping center opened in July 2016. At the Puunene Shopping Center location, owners plan to enhance their menu with more signature salads, steak as an added protein and infused house-made lemonades and ice teas.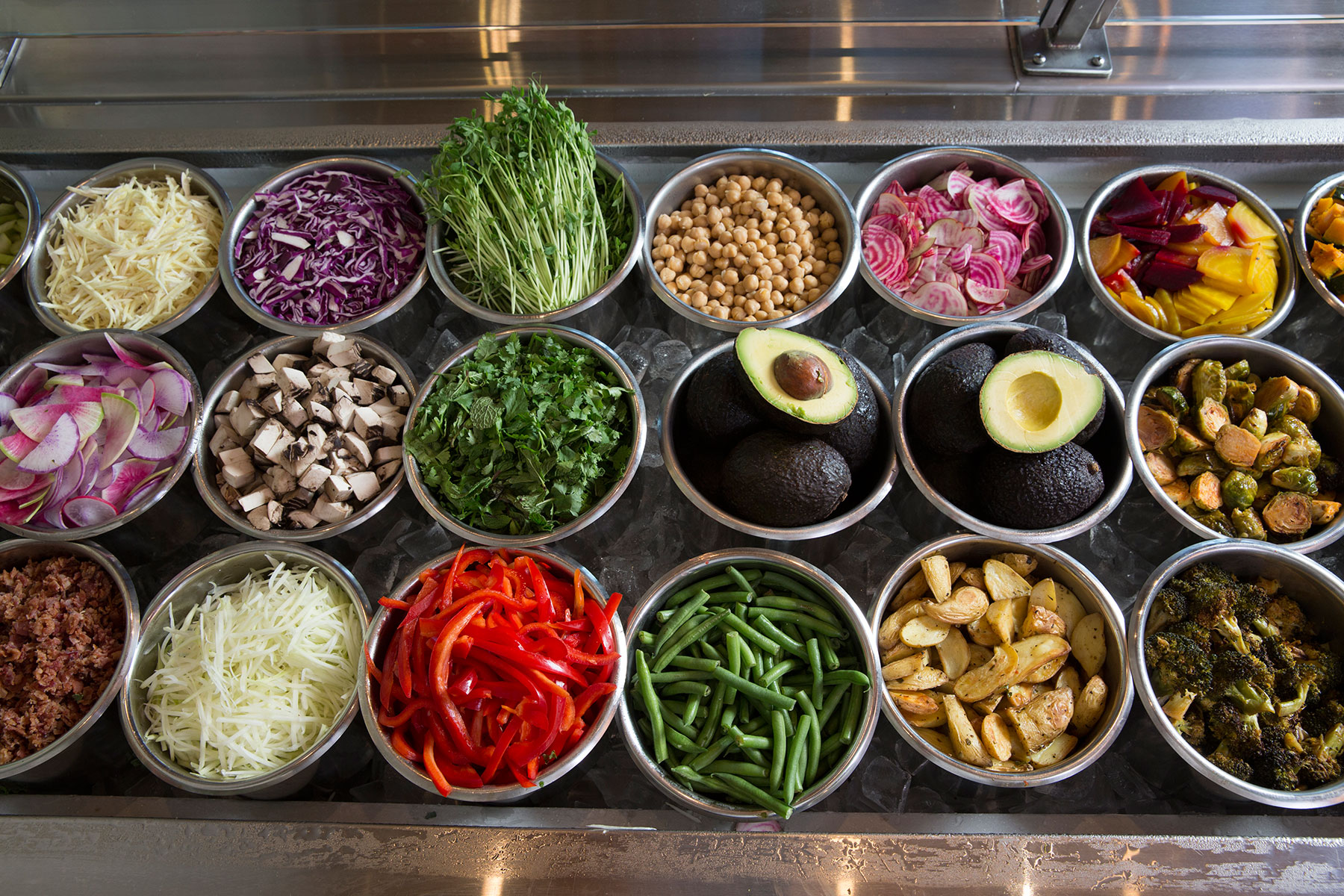 Fork & Salad Maui Announces Second Location
Fork & Salad, which opened in Kīhei last summer, is already opening another location. The second restaurant will be across from the Target store in the Pu'unene Shopping Center on Ho'okele Street in Kahului. The state-of-the-art, custom-designed space will provide indoor seating for more than 30 guests, with dine-in, take-out and pick-up options.
The farm-to-table eatery opened in July of 2016 in Azeka Mauka. Touting a mission of #EatLocalEatHealthy, Fork & Salad has since been named Maui's Best New Restaurant for 2017, won the Friend of Agriculture Award and helped to revitalize Hawai'i's farm industry through local ingredient sourcing, community and school partnerships, and the Know Your Farmers video series.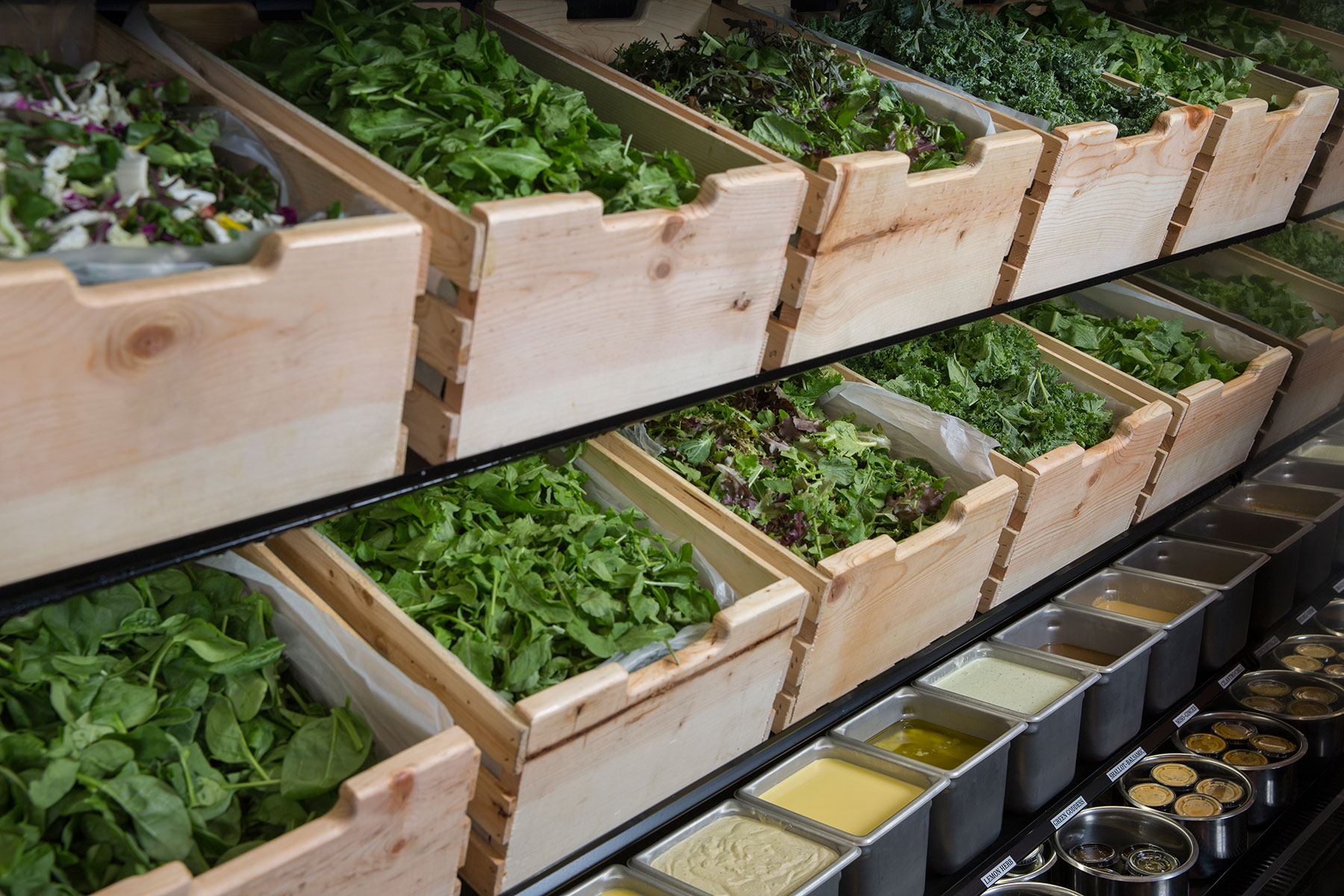 Fork & Salad Marks a Memorable First Year
Fork & Salad in Kīhei invites the community to celebrate its one-year birthday on Wednesday, July 19. The farm-to-table eatery is offering customers 30% off all day, between 10:30 a.m. and 9 p.m.
"We did our best to deliver on our mission: make farm-to-table cuisine accessible to more people; provide customers with the freshest, healthiest food possible; and support our local farmers and producers," explains chef/co-owner Travis Morrin.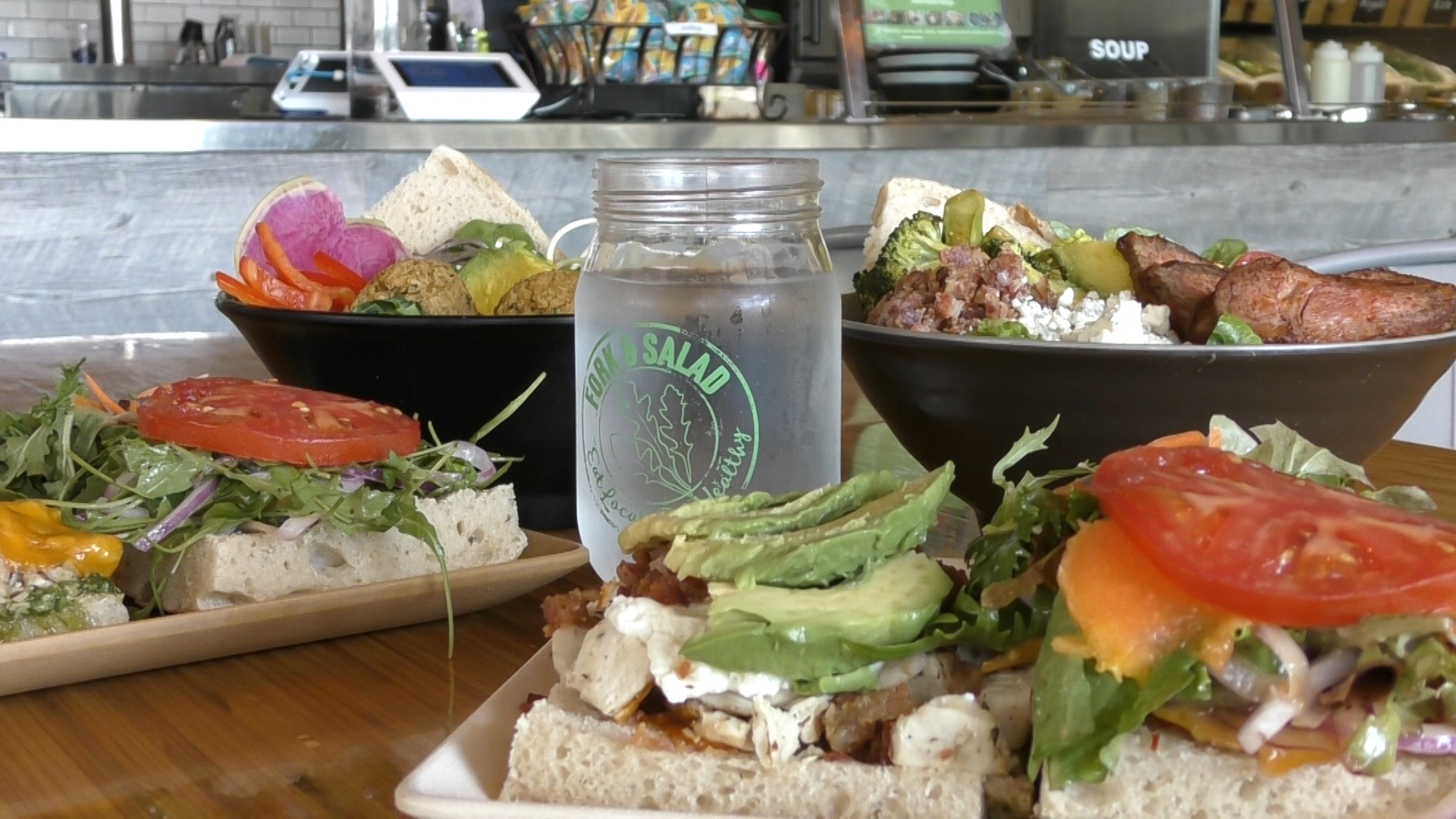 Visit Maui: Fork & Salad Maui
Next-door to Shearwater Tavern in Kihei is another latest offering from three of Maui's most popular chefs, Jaron Blosser, Cody Christopher and Travis Morrin of Three's Bar and Grill. They aim to expand the farm-to-table movement in Maui, boosting the economy and making healthy, local and convenient cuisine accessible to all. Their Fork & Salad eatery covers those criteria with ease. When you walk up to the expansive salad bar and open kitchen, you can't help noticing how fresh and healthy the food looks.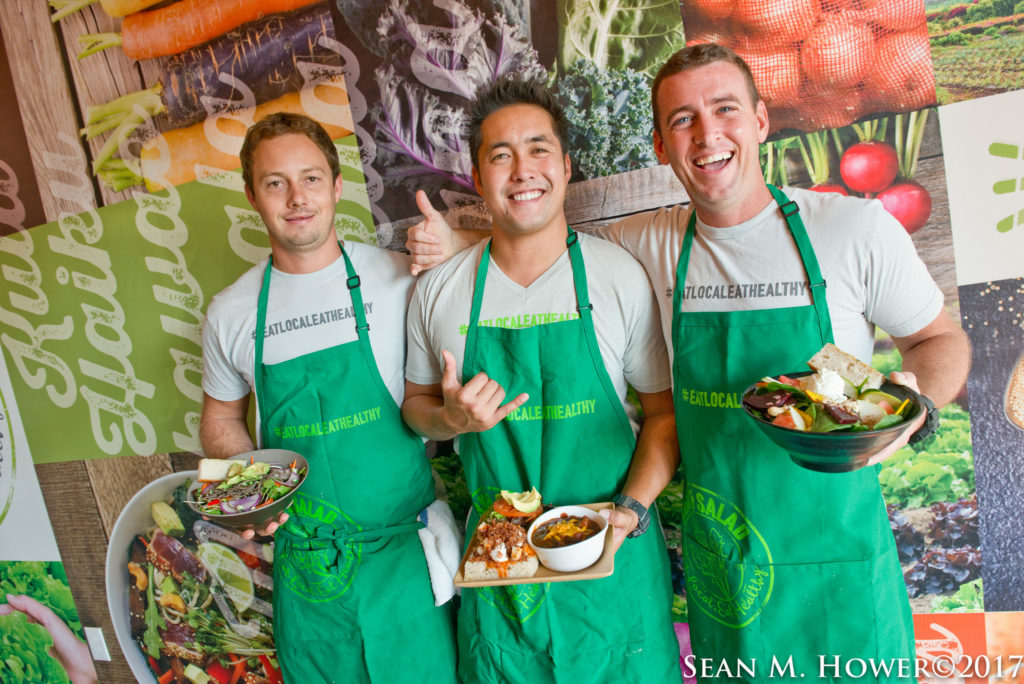 Fork and Salad, A New Kind of Fast Healthy Eatery in Kihei
One of the newest restaurants to hit Maui is Fork and Salad. A concept dreamed up by the chefs behind Three's Bar and Grill—Travis Morrin, Jaron Blosser and Cody Christopher—it's meant to be a lean, mean, salad building machine. Oh, and they do sandwiches too.
"We designed this with the idea that you as soon as you meet with one of our salad techs it's a three-minute process from start to finish," says Morrin. "We have signature salads, classics or build your own, then you can add your proteins."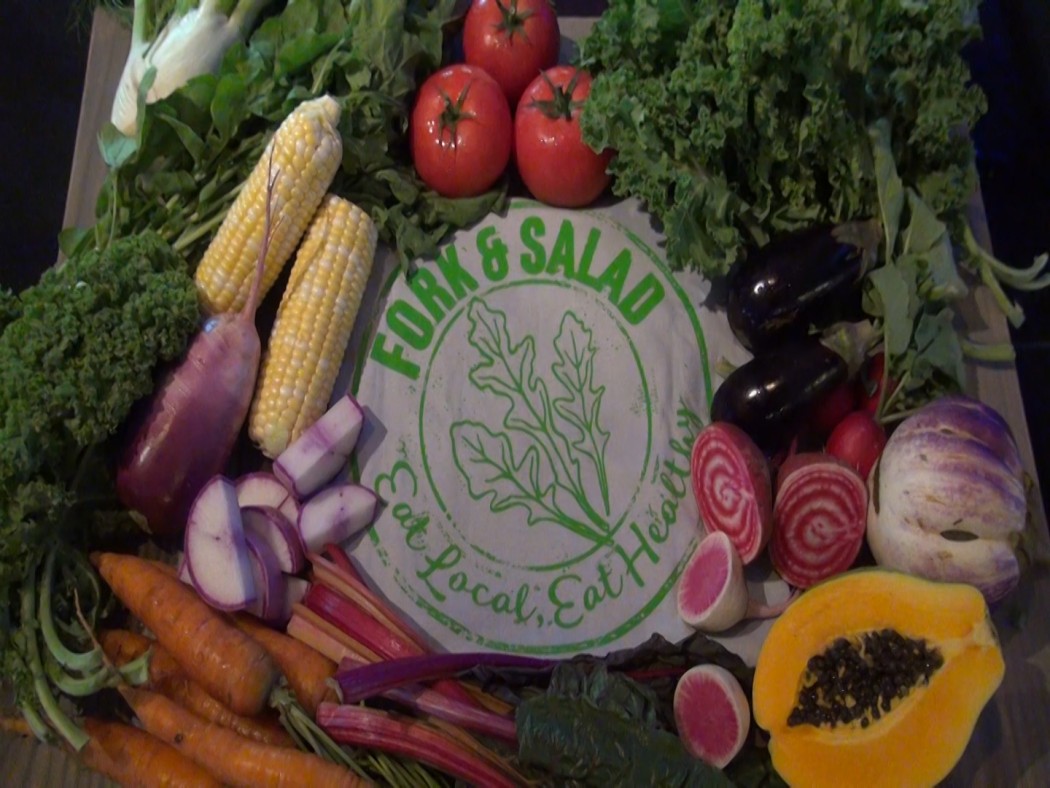 FORK & SALAD – A NEW MAUI RESTAURANT
Fork & Salad is a Maui restaurant with a mission: #EatLocalEatHealthy. The new eatery is aiming to redefine the "farm-to-table" movement and reconnect people to their food sources. The restaurant, which just opened July 13, has partnered with more than 25 different farms and suppliers to source its menu as locally and organically as possible.
Fork & Salad's fresh concept is catching on quickly with Maui residents and visitors looking for a healthy dining option.
Featuring signature and build-your-own salads with around a dozen house-made, gluten-free dressings and 50 ingredients to choose from. Its goal is to make fresh, local food more affordable and accessible to everyone.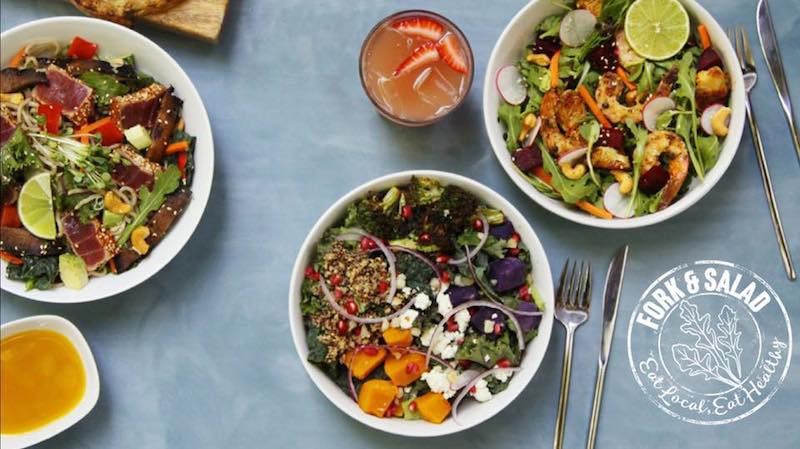 Fork and Salad – Cool New Place To Eat on Maui
One of the most frequently asked questions on A Maui Blog is "where's a good place to eat on Maui". And for those who come visit regularly, many of them already have tried the usual bests and wants to know what's new. That is why I am quite excited to write this post … because I am about to share something new to the frequent visitors on Maui … and something good for the new visitors as well.
The cool new place to eat that I am talking about is ……. (insert drum roll) …. FORK AND SALAD !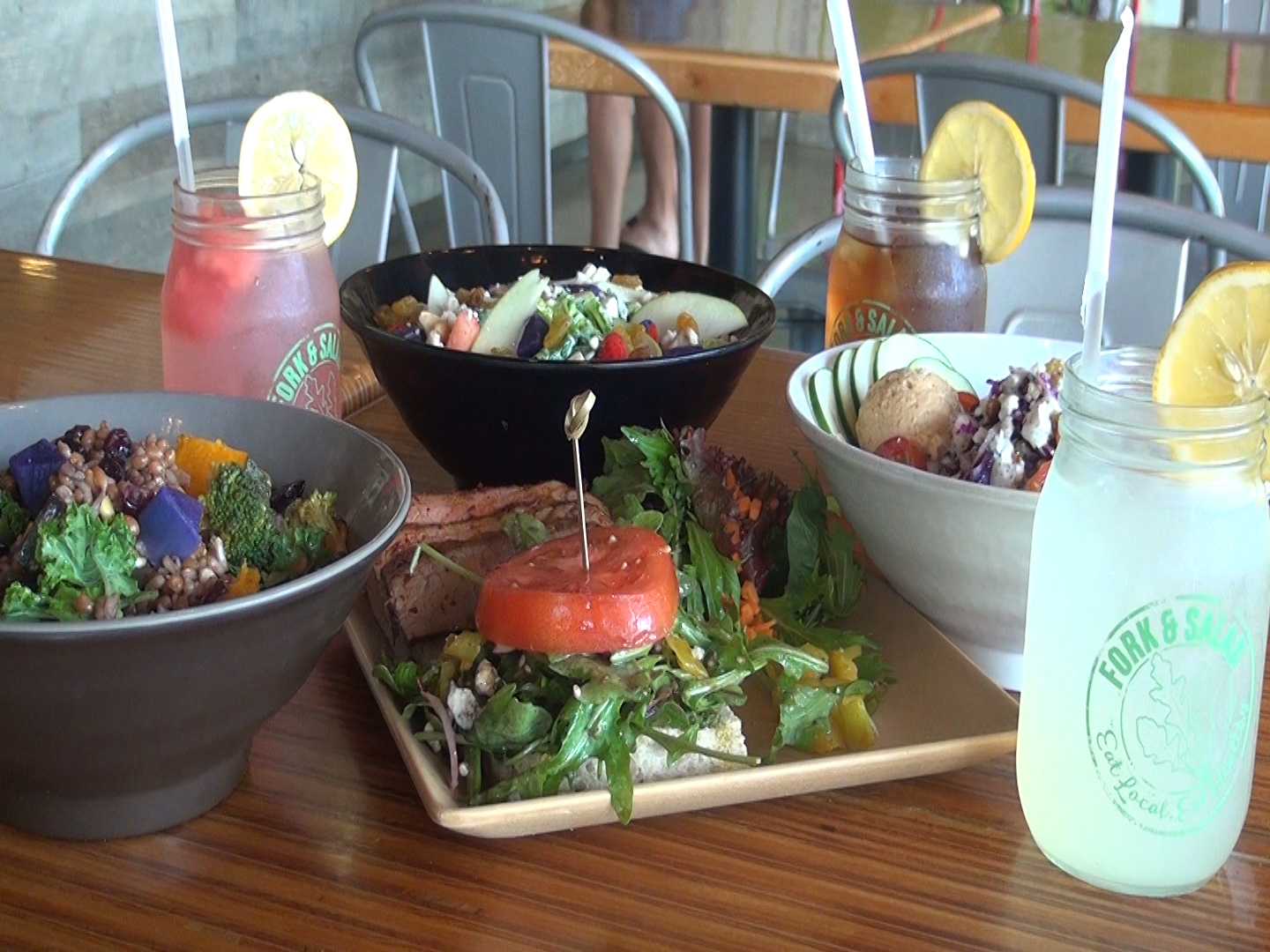 Eat Local, Eat Healthy: Fork & Salad Now OPEN!
Fork & Salad also offers sandwiches, soups and an extensive array of beverages, featuring fresh juices, health shots and kombucha on tap. It will be serving beer and wine after receiving its liquor license.
The food isn't the only custom creation. The chefs built-out much of the restaurant themselves and hand-crafted many features, including the tables, counters, railings, recycling receptacles and water stations. They also completely built out the space with help from professionals; the construction process took several months and transformed the empty site into the modern space they have today. The chefs' hands-on work was a labor of love, and allowed them to stay within their budget.
Fork & Salad Maui: Eat Local, Eat Healthy
The owners of Fork & Salad Maui not only understand that local focus, they've built their business on it. The new Kīhei restaurant has a mission: #EatLocalEatHealthy, and aims to redefine the "farm-to-table" movement by reconnecting people to their food sources.
"I think it's important to be conscious of Maui's agricultural future and just being mindful of the island's resources," explains Fork & Salad co-owner/chef Travis Morrin. "Trying to import less, it's important for a chef, for people who travel here, and for our kids."
The restaurant, which opened Wednesday, July 13, has partnered with more than 25 different farms and suppliers to source its menu as locally and organically as possible.